About HCI Center
HCI Center is a research and education team at Department of Computer Graphics and Interaction.
In cooperation with Institution of Industrial Design and Department of computers science we guarantee an HCI study track running within Open Informatics Study program. The official web page (in Czech only) is here.
Why Study HCI?
Research in the field of computer science (CS) brought to the mankind incredible progress in the fields of information and communication technologies, robots, automation, smart digital assistants, etc. Human-computer interaction discipline (HCI) as a part of CS is focusing on mutual interaction between humans as users and interactive computer systems. With increasing power and complexity of information and communication technologies HCI design becomes essential for successful introduction of any computer-based product or service. This shows in rapid growth of number of HCI positions on the market, called typically UX Designer, UX Researcher, UX Manager or Information Architect.
Although humans created computers, computers especially in last decade have a significant influence on human behavior. Equally as in other cases humans can benefit from usage and interaction with computer systems or these systems can have bad influence on humans [Manfred Spitzer: Digitale Demenz, 2012].
Designers of computer systems are fully responsible for the impact of these systems on the humans.
We will help you to understand the fascinating world of human-computer interaction. The choice of the responsible way is up to you.
---
Best MSc. Theses
---
External Consultants
We are consulting the content and structure of HCI study track with external consultants. Some of them are listed below.
Anant Kartik Mithal
(US)
UX director at Microsoft, Redmont, US
Jan Jursa
(DE)
Team Lead Conceptual & UI Design at idealo.de, Co-founder MOBX Conference
Robert Schumacher
(DE)
Executive Vice President of GfK, GfK Consumer Life | UX, Greater Chicago Area, US
Janne Lohvansuu
(FI)
Managing Director at User Intelligence
Thomas Visby Snitker
(DK)
Senior User Research Manager at LEGO Group, Founder at Brugercentrisk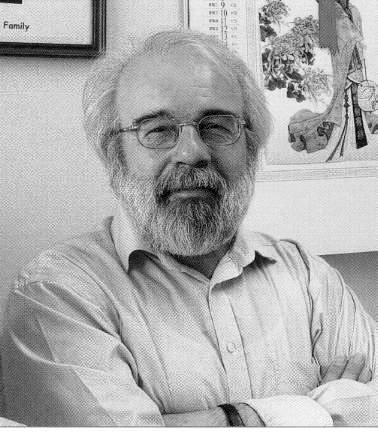 Leon Rothkrantz
(NL)
Ass. Prof. Delft University of Technology Man Machine Interaction, Intelligent Systems
---
Core Courses
There are six core courses forming the HCI study track briefly described below. More details can be found at official web.
User Interface Design
doc. Ing. Zdenek Mikovec, Ph.D.
The aim of the course is to teach students principles of user interface design based on User centered design methodology (UCD - ISO 9241-210). Students will become familiar with methods for information, interaction, visual and user experience design of user interfaces. Students will gain theoretical background of mental models of users, methods for formal description of interaction between human and computer and design of multimodal user interfaces. During the course students will get familiar with various prototyping techniques.
Psychology in HCI
Mgr. Jakub Franc, Ph.D.
The aim of the course is that students will master all phases of the research process starting from initial planning up to the translation of their observations into innovative design concepts, so they are able to run applied research projects themselves. Overall the emphasis is laid on practitioner's approach and developing skills needed for adopting these technique in daily design practice across various domains. Students will become familiar with selected psychological topics - mainly from the field of Cognitive Psychology and Personality Psychology.
Visualization
Ing. Ladislav Čmolík, Ph.D.
The aim of the course is to teach students the skills needed to design and implement applications that allow users to gain deeper understanding of the displayed data. The students will become familiar with the principles of data visualization and with the methods to visualize various types of data (including the methods for information visualization as well as the methods for scientific visualization). Examples of good and bad designs of data visualizations will be given. During the course, students will acquire practical experience with selected visualization methods, and design and implement their own visualizations of selected data.
Spatial Design
MgA. Josef Šafařík, Ph.D., prof. ak. soch. Marian Karel
Course aim is to evoke interest in shape, material and its spatial characteristic with help of sophisticated spatial tasks and studies. It is not intended to educate a sculptor or designer. Another aspect is to turn students' attention from restricted form of flat computer screens towards free real space and let them by means of basic techniques like drawing and modeling to create spontaneously. Students will be confronted with basic composition and form creation principles of Gestalt psychology. Student will verify knowledge gained by means of sophisticated composition tasks. This course will take place in the sculptural and design workshop of Faculty of Architecture.
Software Quality Assurance
Ing. Miroslav Bureš, Ph.D.
The aim of the course is to teach students efficient techniques of software testing and quality assurance. The main focus of the course is automation of software testing on various levels, including automated design of test cases. After overview of principles and methodology of testing, the students learn various techniques for creation of test cases from the model of tested application. Using these techniques and respective design patterns, the students will get familiar with advanced structuring of unit tests, automated integration tests and automated tests based on simulation of user's actions in user interface of tested applications. The final part of the course is dedicated to introduction to formal verifications and model checking techniques.
Statistical Data Analysis
doc. Ing. Jiří Kléma, Ph.D.
The aim of this course is to introduce statistical approaches to data analysis. This course focuses on exploratory and confirmatory statistical analysis. The students will become familiar with statistical methods needed for preparation of an experiment (e.g., estimation of number of participants based on expected confidential level) and later analysis of gathered data.
---
Cooperation with Industry
During the study you will be tightly connected to the industry by means of semester projects and topics of master theses that are typically shared with industrial partners.
Our department is an HCI/UX leader in Czech Republic. In cooperation with Sun Microsystems we had established the first usability lab in in Czech Republic. We are co-founders of Asociace UX. We have a long-term cooperation with IBM and AVG.